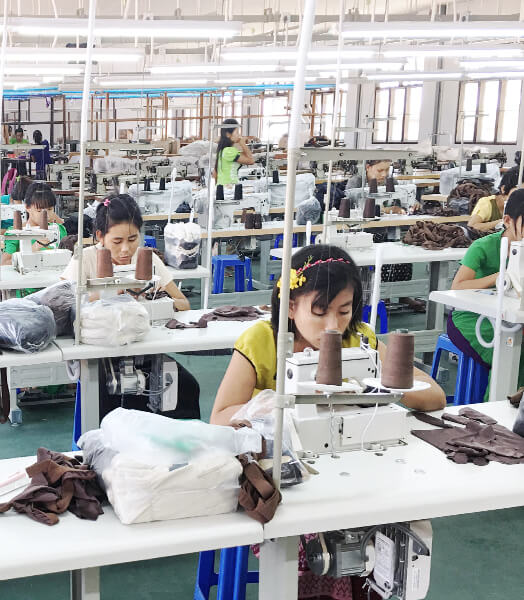 OVERSEAS
MYANMAR
2018年から稼働し始めた新しい工場です。
地域の専門学校に「手袋科」を作り、そこで縫製を習得した学生を採用しています。クロダに就職後、寮生活を送りながら、手袋の生産や商品管理に従事しています。また工場だけでなく、周辺の村々を廻り、刺繍や手飾りなどの手仕事が身につくワークショップを通じて、地域の方々と共にクロダの手袋を作っていく体制を構築しています。
This is a new workshop that started operations in 2018.
We had a local vocational school make a "glove class", and we employ those students who learned how to sew. After being hired by Kuroda, they manufacture gloves and are involved in production control while living in a dormitory. Instead of just with the factory, we have also built up a system to make Kuroda's gloves with local people by setting up workshops where people from surrounding villages can learn handiwork such as embroidery and other adornments for gloves.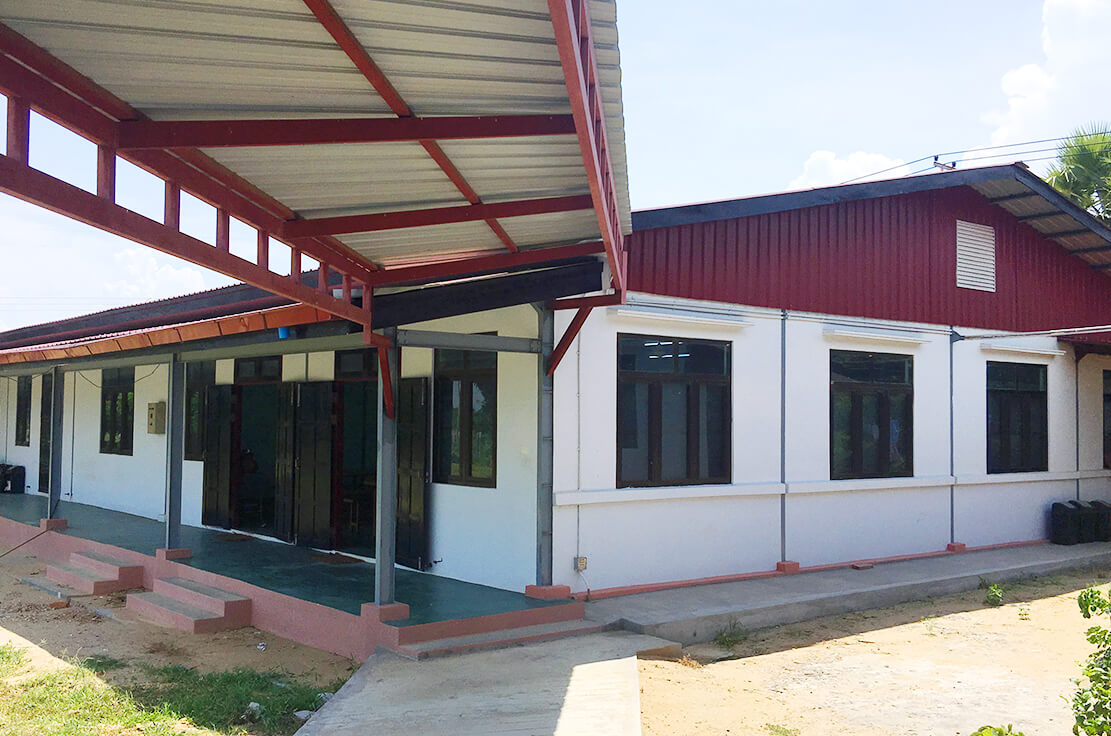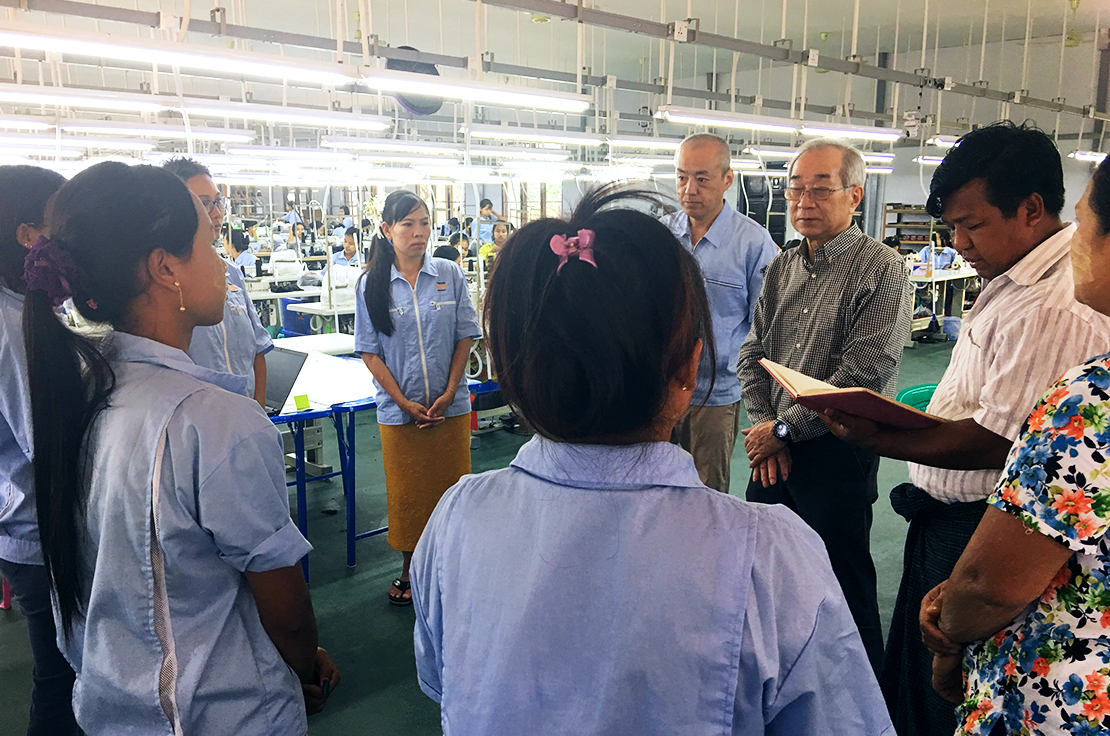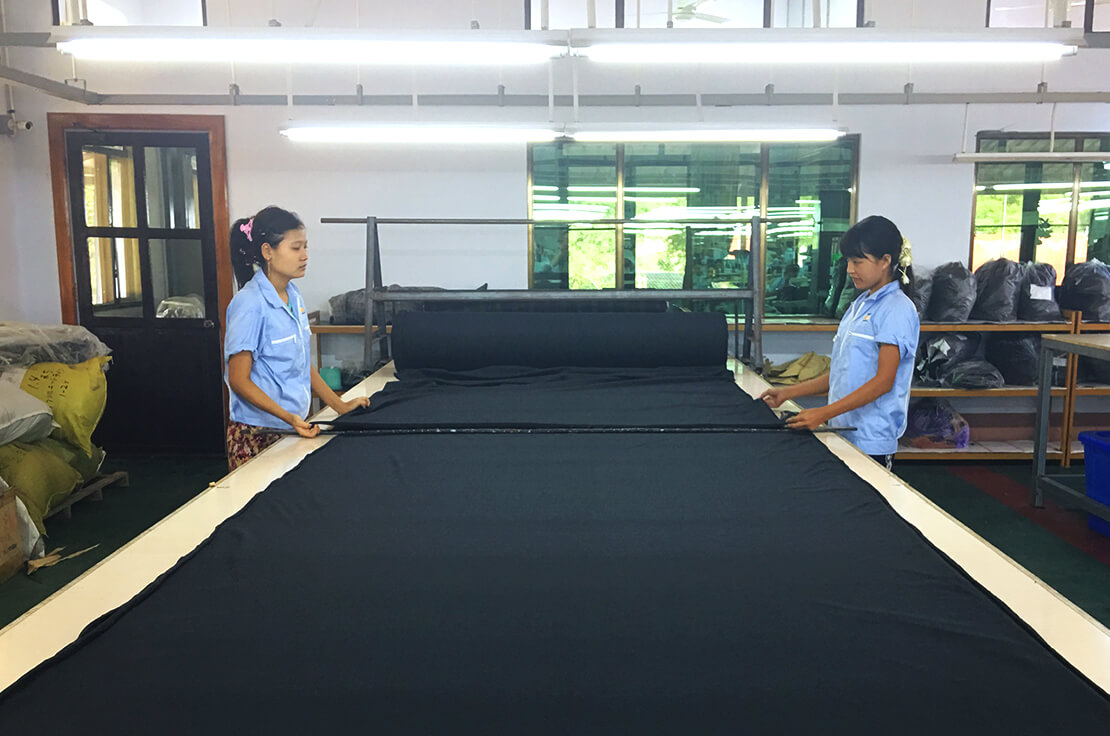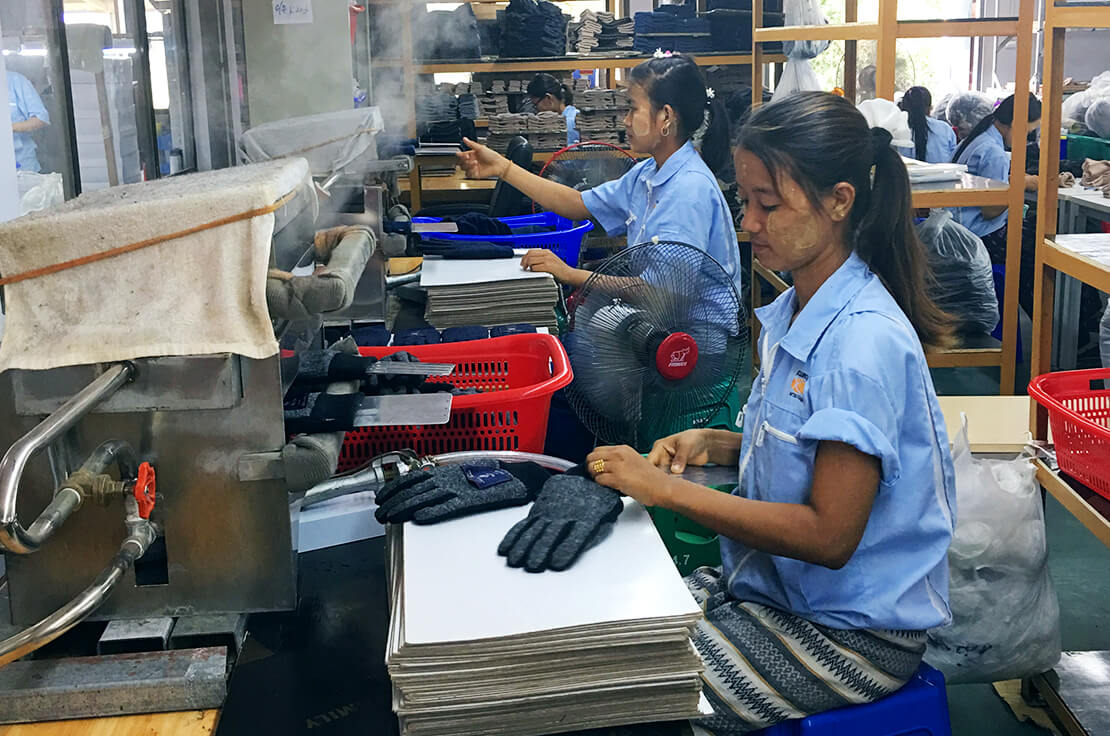 INDIA
ガーデニング用の手袋から、一針一針、手縫いで仕上げるアパレルブランド向けのグローブまで、
革手袋を裁断・縫製する工場です。
羊革やヤギ革を製造しているタンナーが併設されており、クロダのオリジナルの革が製造されています。
This factory handles the cutting and sewing of leather gloves, from gloves used for gardening, to gloves for apparel brands that are sewn by hand. Kuroda's original leather is manufactured by teaming up with tanners who produce sheep and goat leather.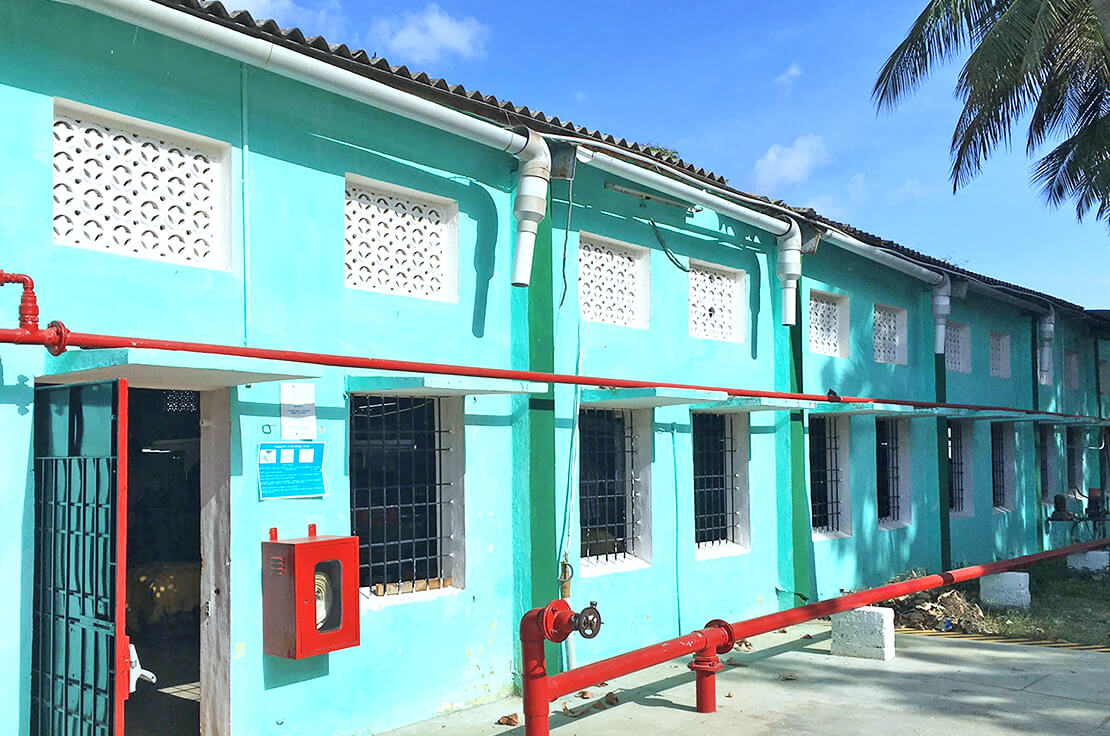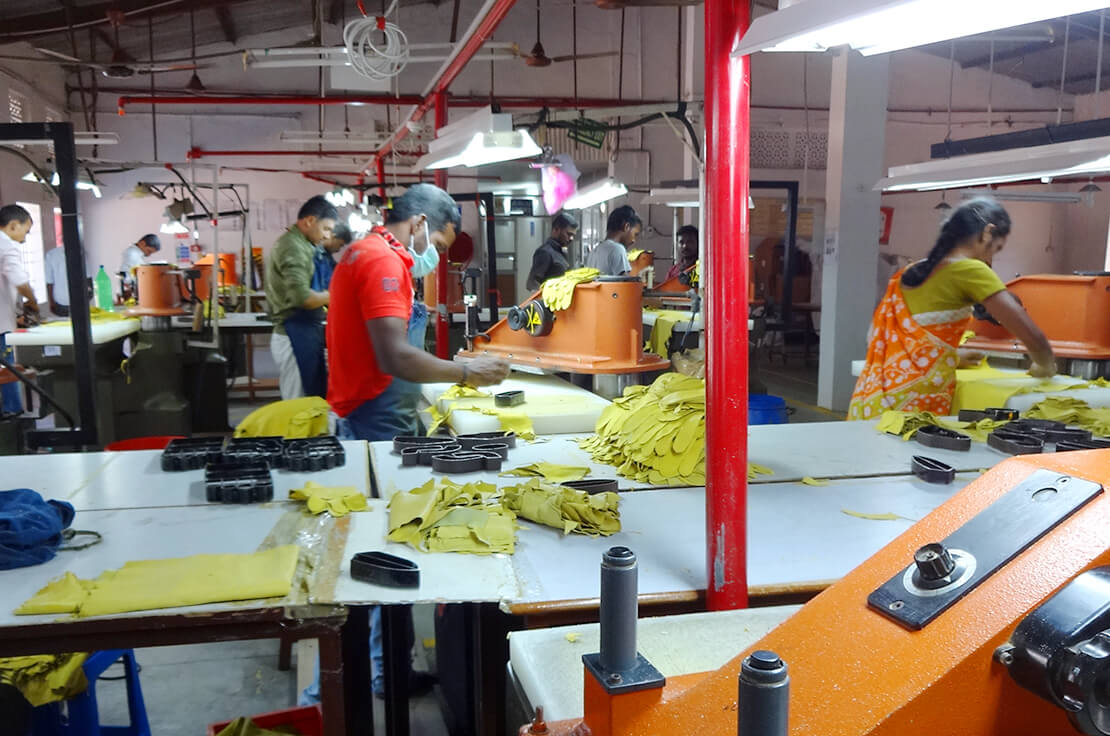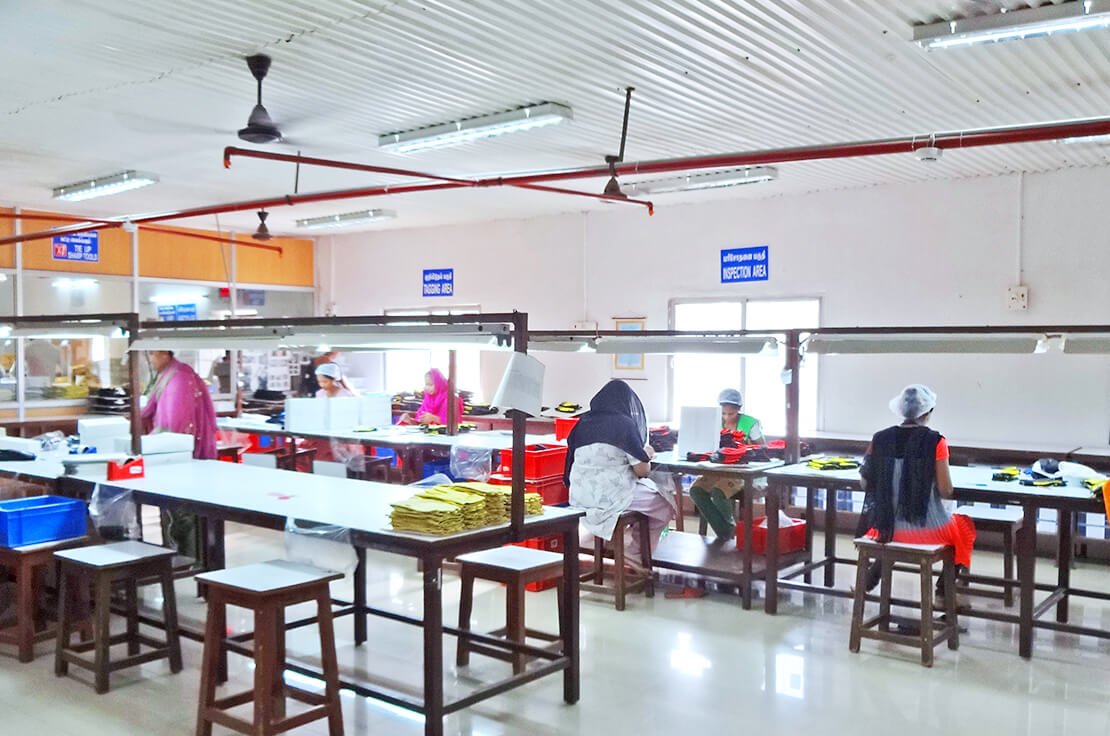 CHINA
1977年から稼働している上海の工場です。
革、アクリル、ナイロン、人工皮革などあらゆる素材を使用し、手袋の裁断、縫製を行っています。
30年以上をかけて培った技術力は、安定した品質であらゆる分野のグローブを作ることができます。
This factory in Shanghai has been operating since 1977.
They use all kinds of materials including leather, acrylic, nylon, and artificial leather, and they handle the cutting and sewing of the gloves. They can produce gloves for all kinds of fields with a stable quality due to the technical skills they have fostered for over 30 years.